Vintage Santa And Ms Clause Lighted Stove Ceramic Display Warming Butts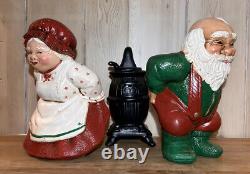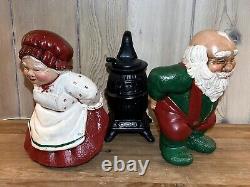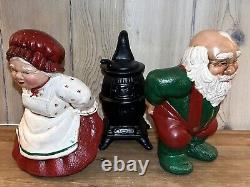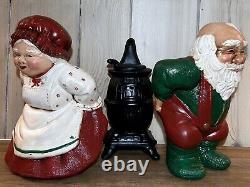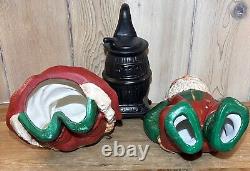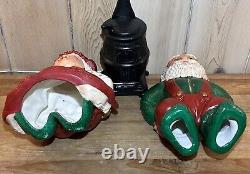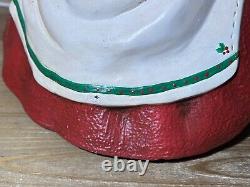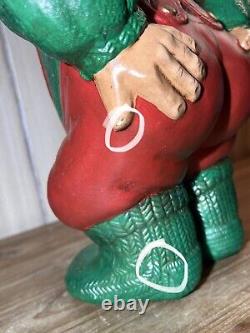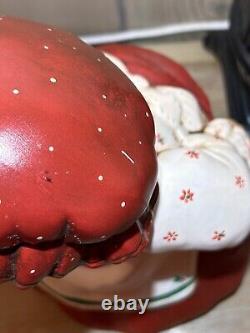 This Vintage Santa and Ms Clause Lighted Stove Ceramic Display is the perfect addition to your Christmas decor. The hand-painted ceramic figurines are beautifully crafted and show some signs of use with scratches in the paint finish. They feature Santa and Mrs.
Claus sitting by a stove warming their fannies with an electric light bulb that illuminates the display. They measure approximately 12" tall and 9" wide.
With a festive multicolor finish, these vintage Santa and Mrs. Claus figures are a must-have for any collector or lover of Christmas decor. The set of three ceramic figurines are handmade and have no modifications.
Add this beautiful display to your collection today and bring the spirit of the holidays into your home.