Large Folk Art Santa Claus by Carol Bouquet Woodland Figurine 24 withOriginal Tag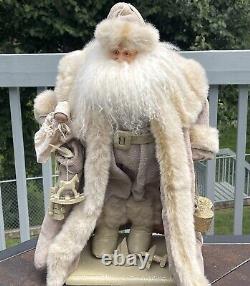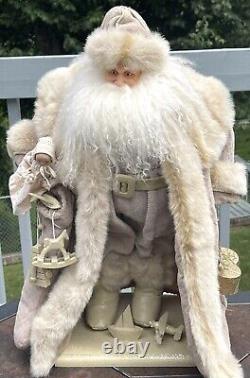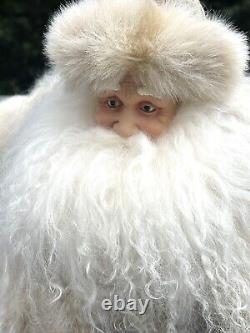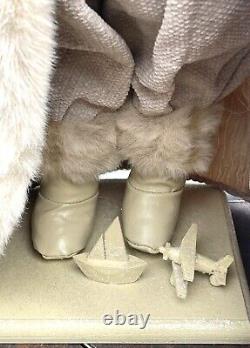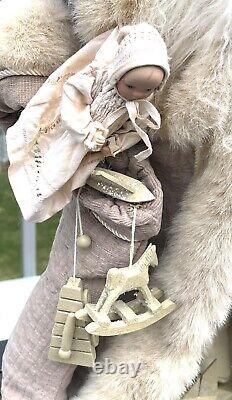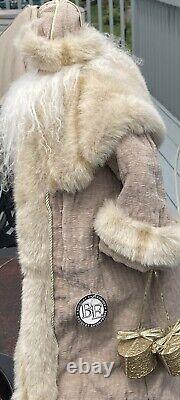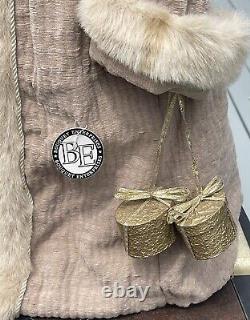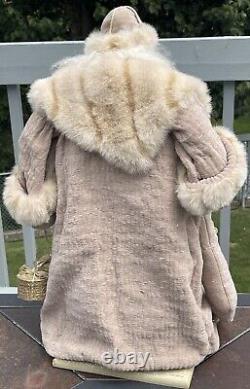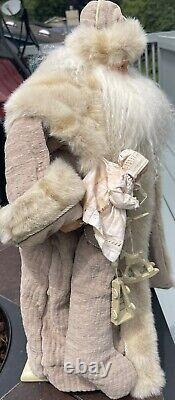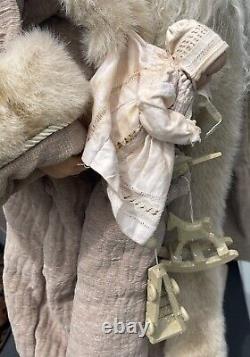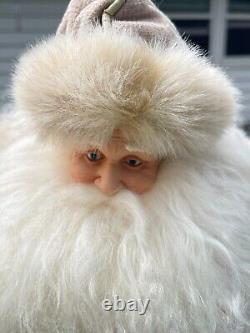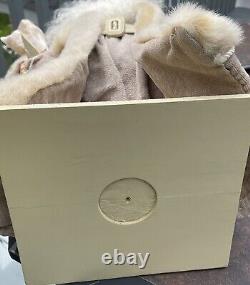 Large Folk Art Santa Claus Quilted Fabric Faux Fur Leather Woodland Figurine 24. Timeless collection by Carol Bouquet C1990's. Beautifully Intricately Created - Santa's Face with wrinkles, Santas Hands with veins.
(Face and hands are a molded plastic, hand painted). Santa is beauituflly Dressed in a Thick Quilted Corduroy with Faux Fur and LeatherTrim. Santa is holding a corduroy Stocking with a wood Sailboat, Rocking Horse, and Xylaphone. He is also holding an old fashioned porcelain baby doll dressed in a cotton gathered dress. Santa has presents dangling from his other side and a wood sailboat and plane by his feet. So much to look at! He measures 24" Tall and 15" wide. Excellent Condition, With Original Tag.